Welcome to the Herschel Society
Our aim is to spread knowledge of the life, work, and times of Herschel and his family, and to encourage greater understanding today of the subjects he studied.
We do this in several ways:
We always welcome new members. You can join online now using our subscriptions partner membermojo.
As a registered UK charity, the Society is naturally very happy to receive donations at any time! Any amount sent to us over and above your subscription will be treated as a donation. If you are a UK taxpayer you can increase the value of your subscription by 25% by signing the Gift Aid Declaration Form.
Visit our membership pages to find our more or if you are an existing member check your membership online now.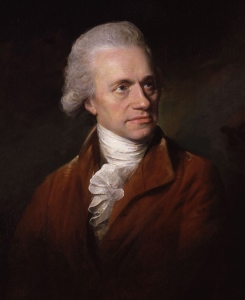 William Herschel was arguably the greatest of all astronomical observers. While he is most famous as the discoverer of Uranus in 1781, he advanced many areas of astronomy and science. He started his life in England as a  successful  musician and composer. His sister Caroline assisted him in many ways, and  became a noted astronomer in her own right. William's son John also became an astronomer, and contributed to many scientific developments. Other members of the family also made important contributions in these fields.