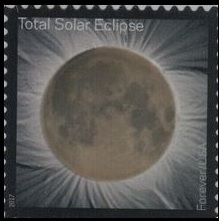 Friday 2 Sep 2022 7.30 pm BRLSI lecture – Exploring Astronomy and Space Through Philately – A Brief Introduction
Katrin Raynor-Evans FRAS

Image credit: (c) Katrin Raynor-Evans
The first astronomy themed stamp dates to 1887 when Brazil issued a perforated stamp, buff and blue in colour, depicting the Southern Cross, an asterism seen in the Southern Hemisphere. Even throughout the 1800s, stamps were being printed with astronomical watermarks, such as suns and stars and early stamps issued in Egypt were designed with a pyramid and star.
Over the decades, we have celebrated astronomy and space on stamps including comets, astronomers, man on the moon and events in the astronomical calendar such as solar eclipses. Exploring Astronomy and Space Through Philately will take you on an out of this world journey looking at and discussing a selection of astronomy and space themed stamps that have been issued all over the world, proving that we can enjoy the wonders of the Universe even on a cloudy night.
Katrin Raynor-Evans is a Fellow of the Royal Astronomical Society and Royal Geographical Society and also a member of the Cardiff Astronomical Society and Astro Space Stamp Society. She writes articles and interviews for popular astronomy magazines including the BBC Sky at Night, Popular Astronomy, Stanley Gibbons and has a regular monthly column for All About Stamps. She is co-authoring her first book and is the astronomer for the Country Focus show on BBC Radio Wales. Asteroid 446500 Katrinraynor is named after her.
This lecture will be delivered remotely from Wales, but may be attended either in the BRLSI or remotely on Zoom.
A recording of this lecture is freely available on YouTube here.
http://herschelsociety.org.uk/wp-content/uploads/2022/06/Eclipse-with-Moon-stamp.jpg
221
219
Tony Symes
http://herschelsociety.org.uk/wp-content/uploads/2023/07/Herschel_logo_RGB2-300x267.jpg
Tony Symes
2022-09-02 05:08:00
2023-11-17 18:22:59
Friday 2 Sep 2022 7.30 pm BRLSI lecture – Exploring Astronomy and Space Through Philately – A Brief Introduction